Descripcion del Producto:

Transceptor HP X121 1 G SFP LC SX
Transceptores
Transceptor HP X121 1 G SFP LC SX(J4858C)
Descripción general
Un transceptor pequeño de factor de forma que se puede conectar (SFP) Gigabit SX que ofrece una solución completa Gigabit dúplex hasta 550 m en una fibra multimodo.
Especificaciones
Peso
0,02 kg
Dimensiones mínimas (anch. x prof. x alt.)
5,69 x 1,37 x 1,22 cm
Model

Brand
HP

Model
J4858C

Spec

Device Type
SFP (mini-GBIC)

Standards
IEEE 802.3z

Fiber Cable
62.5/125 µm or 50/125 µm (core/cladding) diameter, graded-index, low metal content, multimode fiber optic, complying with ITU-T G.651 and ISO/IEC 793-2 Type A1b or A1a, respectively

Ports
1x LC 1000Base-SX port(IEEE 802.3z Type 1000Base-SX)
Duplex: full only

Max Distance
220 m (62.5 µm core diameter, 160 MHz/km bandwidth)
275 m (62.5 µm core diameter, 200 MHz/km bandwidth)
500 m (50 µm core diameter, 400 MHz/km bandwidth)
550 m (50 µm core diameter, 500 MHz/km bandwidth)

Transfer Rate
1 Gbps

Dimensions
2.2" x 0.5" x 0.5"

Weight
0.04 lbs.

Feature

Feature
With one 1000Base-SX port; designed for short-distance (<550 m max.) multimode fiber connectivity
FOTO REAL: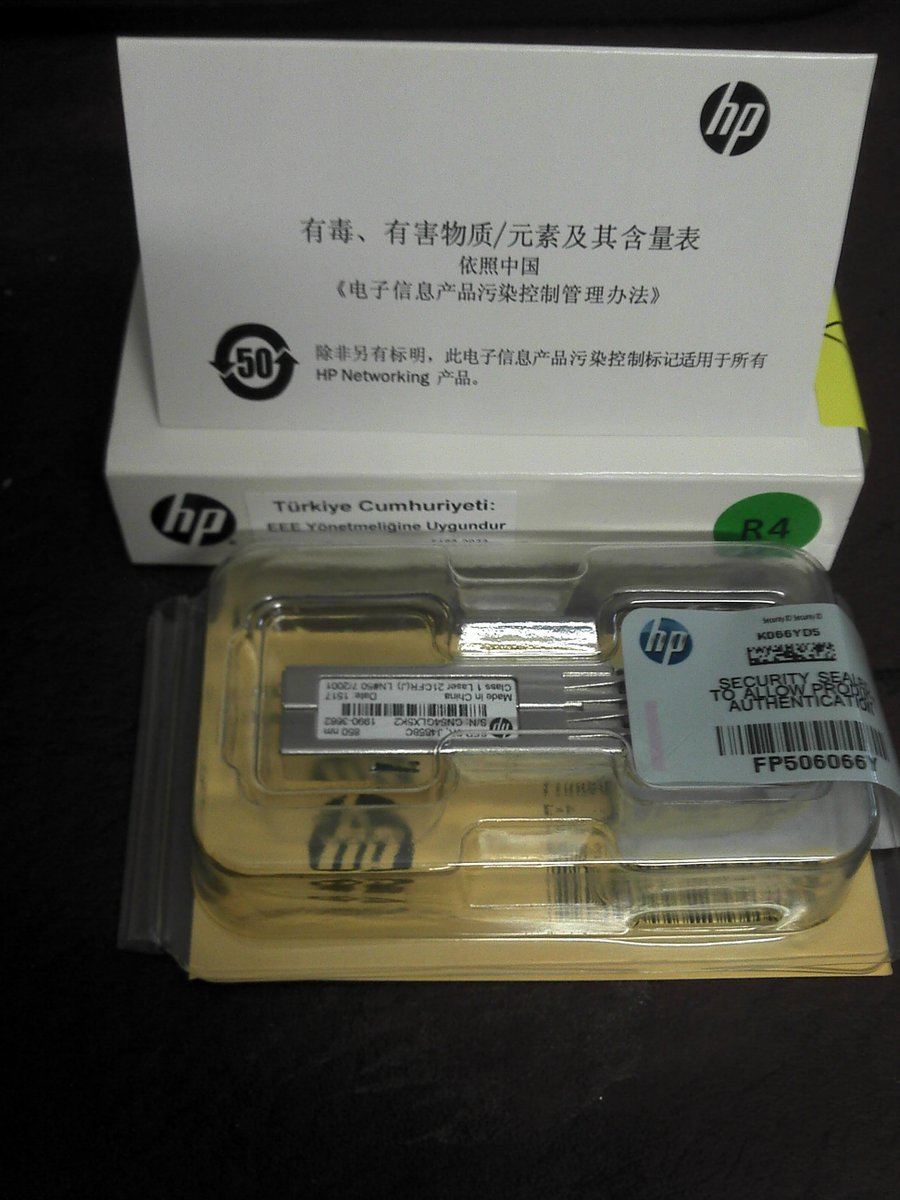 A T E N C I O N!
La disponibilidad de los productos está sujeta a Stock. Los precios indicados tienen el IVA incluido y pueden variar sin previo aviso. No se incluye envio.